State Regulations
The ACGA monitors and responds to state gift annuity regulatory issues that arise from time to time. Your ACGA membership underscores your commitment to ethics, accountability and appropriate consumer protection for your donors, adding credibility to your donor relationship and your organization's gift annuity program.
Click on the map below to visit the information for that state.
Click here to see the most recently updated states.
NOTE: The interactive map is dependent on screen resolution. If you are having trouble accessing information from the map, please scroll down to see each state.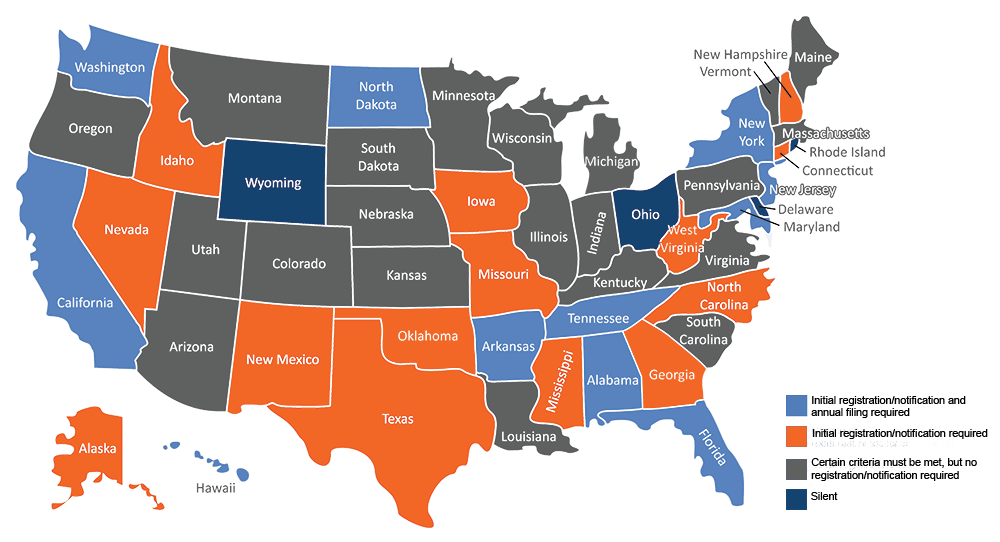 NOTE: While every effort is made to provide accurate data, neither any persons named in these pages nor the American Council on Gift Annuities guarantees the accuracy of the data presented here.  The user of this information is solely responsible for determining and verifying the accuracy of the data presented here and how it is used by the reader. This information is provided solely as a resource.  This information is supplied by the ACGA Rates & Regulations Committee.